See the process of creating these Moon Cycle Prayer Flags on:
The creation of the moon cycle prayer flags was to honor the moon. The creation of these flags began on a new moon and was finished by the new full moon. The flags were a part of  a prayer flag swap through an amazing and inspiring online community at Leonie Dawnson.com. Leonie also creates inspiring e-courses on topics about growing your creative business, meditation, and creating a shining new year. 
All the materials are designed in Leonie's signature style.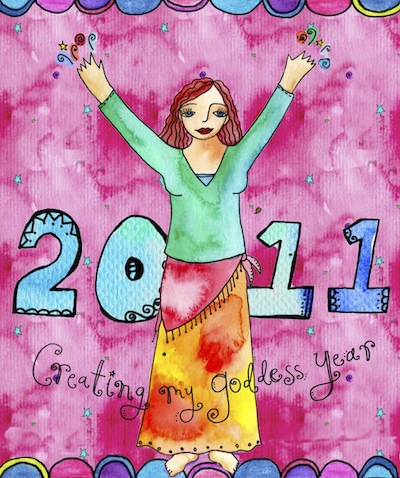 About Tibetan Prayer Flags:
"Traditionally, prayer flags are used to promote peace, compassion, strength, and wisdom. The flags do not carry prayers to gods, which is a common misconception; rather, the Tibetans believe the prayers and mantras will be blown by the wind to spread the good will and compassion into all pervading space. Therefore, prayer flags are thought to bring benefit to all."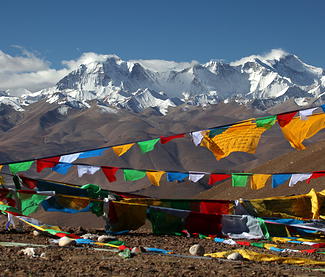 A few interesting prayer flag projects:
The Happy Flag Project: The flags we collect from around the world will adorn sacred civil rights sites in Birmingham during the visit of His Holiness the Dalai Lama. Your prayer will join thousands of others in an artful display of handmade prayers. It may only take you a few minutes to make, but you will become a part of something much bigger–a global conversation about peace, loving kindness and meaningful creativity.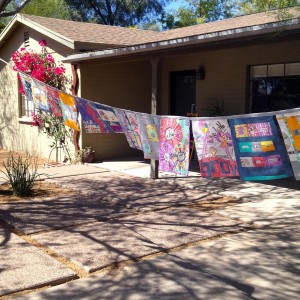 The Prayer Flag Project: A collective spreading peace, good will and kindness, one flag at a time…