This poster was created by the fourth, fifth and sixth grade student in Anne Carlson's class room,
---
Beginning thought process of how to go about creating the map of Chicago with thirty-three students:

---
Listing the seventy seven community areas in Chicago: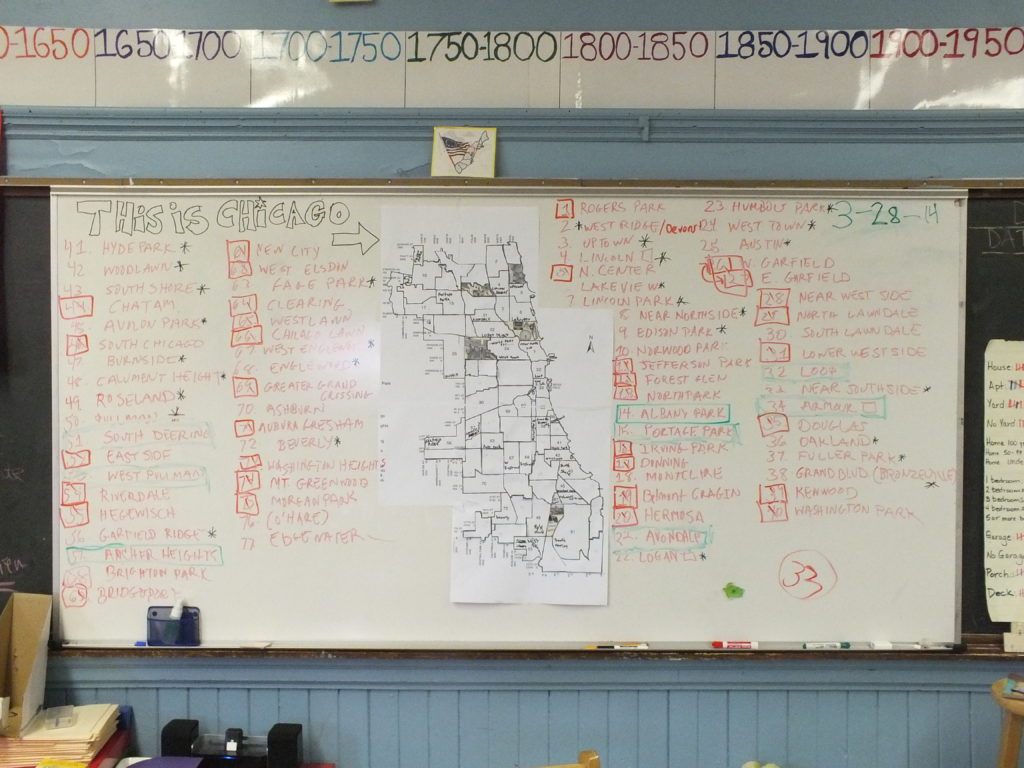 ---
Small groups of students were given two areas to research, one from the Northside and another from the Westside or Southside.
The colorful shapes above are community areas that the students used to create a "tag" using their name to begin the design.
---
Then the map was put together and attached to a piece of arches paper. Two iconic poems about Chicago were used to create the background.
Carl Sandburg's,  Chicago and Gwendolyn Brook's, a song in the front yard.
The east side blue because of Lake Michigan and the west side green because it is all land.
---
Then the city was placed down and the map was finished.